There are a lot of project management software tools to choose from! If you're looking for the perfect product for your business, here's a quick tool finder that will help you uncover a shortlist of tools to look at.
Software Finder & Report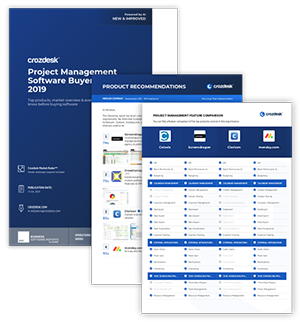 To help you find the right project management software for your business, I've teamed up with the project management team over at Crozdesk.com to give you access to their software finder.
All you need to do is run through the form below (should take about a minute or so) and they will instantly compare 270+ project management products and send you a shortlist based on your requirements. You'll also get a custom report showing you why these products were chosen and why they fit your business – all free of charge.
If you're looking for a new solution to manage your projects, give it a go below…
Software Reviews
Here is a collection of recent project management software reviews.
Let me into the Resource Library!
Get access to over 30 project management templates, ebooks, checklists and more. The secret password is in your confirmation email!
You can read my privacy policy here.